Shrink Films/Bags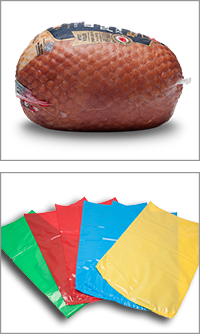 HYPAC shrink films/bags offer high oxygen barrier, good sealability, excellent shrinking ratio, abrasion resistance and superior clarity properties.
Available in different film compositions, food grade and non-food grade to meet with specific requirements.
Food grade shrink films/ bags are suitable for packing of all kinds of frozen/processed meat and seafood.
Non-food grade shrink films/bags are not intended for direct food contact and are great for unusual shaped objects for overwrap on many types of packaging including cartons, boxes, beverage cans and pallet loads.
Films can be printed up to 8 colors.
Bags are available in curved bottom and straight bottom seal, also available in tubular form.
HYPAC food grade shrink films/bags comply with US FDA, BRC, BGA and EC regulations for direct food contact.

Contact us now with your enquiry!